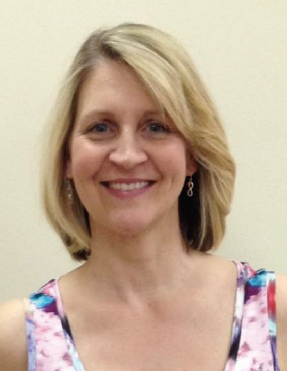 I actually remember my very first yoga class. The teacher taught from her mat at the front of the room, all the while doing her own practice and never once checking on her students. I hurt my back trying to emulate her poses. At the very least, I learned how NOT to teach a class! Despite that disappointing experience, I knew there had to be more to yoga, so I went back.
Although I continued to do yoga on and off over the years, I would say my journey truly started when I decided to do the teacher training. My experience up until then was intermittent, and mainly a physical practice, with little to no focus on connecting the mind, body and spirit. Don't get me wrong, I loved and still do love the physical part of moving your body through the asanas. I found myself curious though, about the deeper side of yoga.
As a Pilates Instructor, I knew the benefits of moving your body, and truly loved being able to bring something so positive to people's lives through teaching, and so a desire to bring this same positive experience to people through yoga began to develop. I knew the commitment that went along with a teacher training, so I also knew that the time had to be right. In 2015, I made a major move in my life...literally, an actual move from a large house to a smaller, cozier one. Once I recovered (yep, it was stressful) and settled in, I decided it was time. But how and where to find a studio? Enter Onyx. I knew nothing about the studio when I first walked in, and the first thing that struck me was how peaceful and calming it was. I actually met Shannon that first day too, and she radiated that same peace and calm. I knew I found my studio. I learned everything I was curious about in the teacher training and then some. What surprised me especially, was the personal journey I began in my relationship with myself and others. I can honestly say it has changed my perspective about life in general, and made me a happier person. I have even gone on to complete several certifications in restorative and gentle yoga. I truly believe that the mind/body connection is vital to our overall well being, and that yoga can play an integral part in that.
So now I am blessed with the opportunity to share this beautiful philosophy and way of life with others. I am also honored to be a part of the Onyx family. You will find me behind the desk a few days a week, at my Reiki Meditation class, and subbing a class whenever I am able. I'm thankful every day to be able to work within such a wonderful community.
I love how yoga can make such a difference in your life, and look forward to continuing my journey for the rest of my life!
"May you be happy, may you be healthy, may you be safe, and may you dwell in peace".
Namaste…